www.Outreach-Screening.com
The Outreach Screening was developed for use by YKHC counselors, evaluators, and mental health professionals, to evaluate the unique needs of Alaskan clients. When clients are referred for evaluation, Outreach Screening test results help to determine whether counseling or treatment is warranted, by identifying problems and, when problems are present, classifying them in terms of severity. The Outreach Screening is a reliable, valid, and accurate assessment that is also comprehensive, efficient, and culturally-sensitive.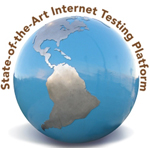 www.Online-Testing.com
Professional Online Testing Solutions, Inc. (Online-Testing.com) is the internet, testing platform for Outreach Screening test users. The speed and accuracy, with which test selection, purchase, scoring, and report printing are accomplished (with 24/7 availability), make Online-Testing convenient and accessible to test users, with many different needs. To become a test user, click on the 'Open an Account' link. Tests are usually administered to clients using a test booklet and answer sheet. Test users, then, score tests and print reports, by logging in to Online-Testing, and inputting the client's responses. Client privacy and security are of the utmost importance. Our proprietary, built-in, test database secures and encrypts clients' personal information, in compliance with HIPAA regulations (C.F.R. 164.501). Other benefits included, with test purchase, include Human Voice Audio, test translation into other languages, Annual Summary Reports, and much more. Visit www.online-testing.com, for additional information about our internet platform, other assessment features, and a list of available tests.
* * *